Our Beloved Summer (2021)
Synopsis
A romance comedy that portrays the complicated feelings of a couple that breaks up saying, "It was an awful time with you, and let's never meet again!" However, the documentary they filmed 10 years ago in high school suddenly gains popularity, and they're forcibly brought together in front of the camera once more.
Choi Woong who appears to be an immature free spirit, but he brings out his sincerity when he finds something he wants in life for the first time.
Gook Yeon Soo whose greatest life goal was to place No. 1 during her school days. Now, she's trying to become an adult while living life fiercely and adjusting to reality with a wound in her heart.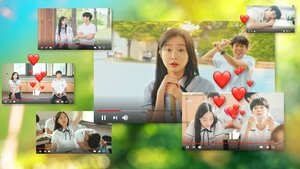 TMDb Rating 1 7 votes
First air date
Dec. 06, 2021
Last air date
Jan. 25, 2022
Average Duration
70 minutes